Liverpool legend Steven Gerrard almost delivered the league title for his beloved club while almost maintaining his professionalism after his Aston Villa almost produced a monumental result against Manchester City at the Etihad Stadium.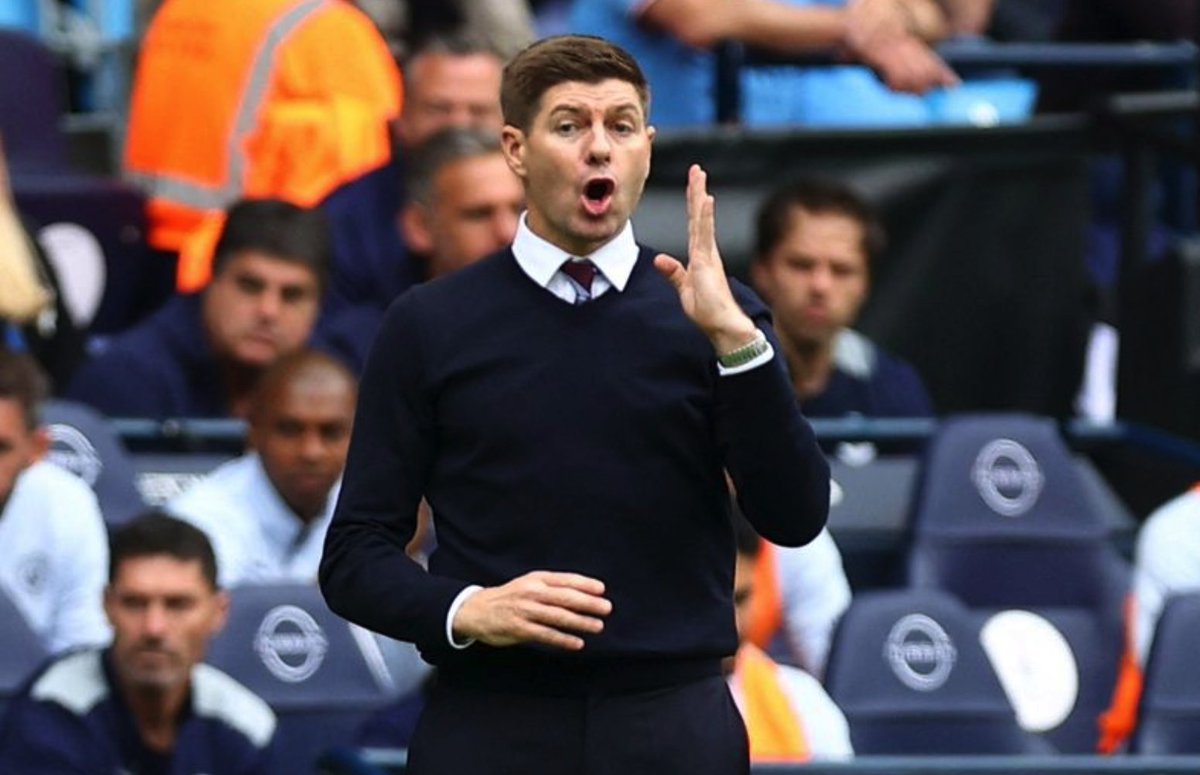 Manchester City came into the game against Steven Gerrard and his Villa side with the quest to get a win and seal the Premier League title. It was win or bust for City as failure to beat Villa would mean they won't win any trophy this season if Liverpool beat Wolves in their own game. Gerrard and his players were determined to spoil the party for Manchester City. It must be said that they came close to spoiling the party for the Citizens until a five-minute world class spell blew Villa away in the second half.
Aston Villa led at the break through Matty Cash when the English-born Poland international headed home at the back post from a Lucas Digne cross. At that point, City needed two goals to win the game. Steven Gerrard drilled his team well for the task at hand especially defensively and their hosts struggled to break them down as a result. Villa scored a second goal through former Liverpool player Philippe Coutinho just after the midway mark in the second half. At that point, Manchester City fans were in disbelief with the knowledge that their team must score three goals in just 20 minutes to win the game and the Premier League title as a result.
The Manchester City players embraced the challenge of scoring three times in the remainder of the game and even did it in a little over five minutes aided by the substitutions made by manager Pep Guardiola. German international Ilkay Gundogan came on for Bernardo Silva in the second half and he went on to score the first and third City goals. Ukraine international Oleksandar Zinchenko came on for Fernandinho at the start of the second half and he provided the assist for the second City goal scored by Rodri Hernandez, while Englishman Raheem Sterling provided the assist for the first City goal having been a second half substitute for Algerian international Riyad Mahrez.