teven Gerrard is one of those players who even though did not manage to win a Ballon d'Or or any other prestigious individual award, the Englishman was able to consistently perform at a very high level throughout the majority of his extensive playing career which spanned from over 15 years.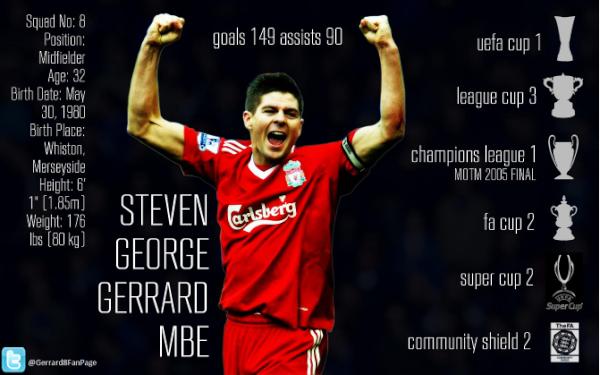 The Englishman is no longer an active player as he hung up his playing boots on November of 2016 and would later decide to accept a coaching role in the academy divisions of Liverpool.
Now that Steven Gerrard has turned into more of a role model figure than an actual figure as a coach, he is routinely being seen not on the pitch but outside of it, giving advices to the younger players on how to perform, what to do and everything that revolves around being a top footballer.
One of the latest pieces of guidance and tips that Steven Gerrard has released to the public is in relation to how to reach the top level and become a world class performer, in order to reach this status;Gerrard stated that you have to be obsessed in order to succeed.
"I was obsessed. Obsessed with being the best player in training every single day, and if I didn't I'd go home and think about it and try and do it again the next day. You have to be obsessed. When you get that sniff and that little bit of hope you've got to be obsessed to move them (teammates) out of the way.Once you're in, they're not coming back"
"The word 'talent' frustrates me. I love talent and I love seeing it, but at Liverpool's academy, the important thing is they need to understand the other side of the game.Fighting, winning, and tackling. Going where it hurts, letting your lungs burns, and really digging deep" Liverpool's Steven Gerrard said.